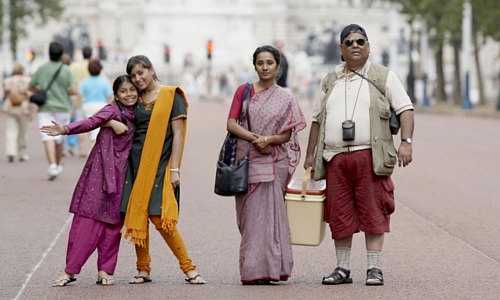 05 Apr

15 Career Launching British Debut Films
If you want to launch a lasting career  as a director, you had better choose your first film wisely. I've selected  fifteen widely varying debut features, many low or micro budget, from directors whose first films got them noticed and validated; and all of whom have gone on to make more movies or successfully crossed into television, not something that happens all that often.
Stephen Follows crunched numbers from the BFI, looking at over 2,700 films from 2003 to 2013 and concluded that 82% of first time filmmakers didn't make another. The article is HERE should you wish to depress yourself.
While it's hard to identify what these might have in common,  knowing some of these filmmakers and knowing how a lot of these films were made and financed, there are three words which continue to pop into my head as I read through this list: "personal", "passion" and "determination".
Knowing how Amma Assante was inspired by a painting, that Gareth Edwards did all his own FX in his bedroom on a shoestring budget, how Destiny Ekaragha convinced the BFI there was an audience for her movie and how Paul Andrew Williams, utterly fed up with waiting around to hear whether The Cottage was going to get financed, went out and made London to Brighton for £60,000, thus making it possible for The Cottage to get made.
I would also add that the vast majority have what I call "the little piece of magic" which happens between the director and their leading cast which leads to great performances and what attracts the attention of execs and festivals. In most cases the cast weren't well known and in many cases the films became career launchpads for the cast too.
A writer friend recently posted on Facebook, "the low budget feature is the new spec script", and Michael Kuhn ex head of PolyGram and producer of The Duchess and the upcoming Florence Foster Jenkins, speaking to The Vipers Nest, told them there was no excuse now just to go out and make a movie.
It's one of the reasons I wanted to invite award-winning low-budget producer Stephen Cleary to give his two day workshop in the UK for the first time, having given it many times in Australia where he developed and exec produced many features which premiered at major festivals and were released in North America. In it he covers what films work and get you noticed, as well as tips and tricks as how to work with, rather than against, a low budget.
To misappropriate, with all due apologies (to you not him), the words of Richard Branson "Screw it, just do it".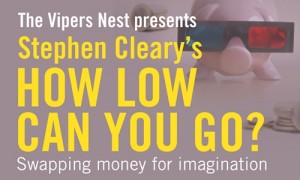 For more information on the course, click HERE
Or email me HERE