More About Me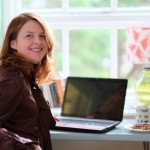 I was lucky enough to begin my career in film as an assistant in the video department at Twentieth Century Fox World Cinema, where we helped persuade the reluctant UK rental shops to take copies of gorgeous foreign and arthouse films such as Orlando, Cyrano de Bergerac and Farewell My Concubine.

From there I went to PolyGram as an assistant in the international sales team, working on films such as Four Weddings and A Funeral, Fargo and Priscilla Queen of the Desert, and was quickly promoted into sales, where I was responsible for international sales on films such as Sleepers, Bean: The Ultimate Disaster Movie, The Big Lebowski, The Game, The Borrowers and Elizabeth.

Summit Entertainment lured me over to work with them and again I was fortunate enough to work on some cracking films such as Memento and then Insomnia, The Blair Witch Project, American Pie, Fear and Loathing in Las Vegas and Lock Stock and Two Smoking Barrels.

In 2004 I joined Lumina, which subsequently became The Salt Company, as Managing Director, to work with established and emerging filmmakers. I sold and executive produced Sundance comedy hit Grabbers, Toronto opener documentary Sunshine Superman and comedy drama Miss You Already starring Toni Collette and Drew Barrymore and directed by Catherine Hardwicke, which I also co-developed. I also oversaw worldwide marketing, as well as sales, on Viking chase movie Northmen. In our early days we helped launch debut films and filmmakers including Donkey Punch directed by Olly Blackburn, Dirty Girl written and directed by Abe Sylvia, cult doc The People Vs George Lucas, Glue by Alexis Dos Santos, and had one bundle of fun with David Baddiel's The Infidel.

For more EP credits click HERE; and for a filmography click HERE.
In 2010 I created "The Vipers Nest," a creative collective for commercially oriented first-time filmmakers which now boasts thirty six alumni Alumni include Corin Hardy (The Hallow, The Nun), Kevin Lehane (Grabbers), Adam Randall (iBoy), Rachel Dargavel (Norfolk), Mark Stay (Our Robot Overlords), Deborah Haywood (Pin Cushion), Jonathan Hopkins (Slumber), Valentina Brazzini (Daphne), and which is now being set up as a training entity to provide select courses for rising and emerging filmmakers.
I am also a lecturer for the likes of NFTS, London Film School, iFeatures, London Film Festival's "Think, Shoot, Distribute," London Screenwriters Festival and Ffilm Cymru. I was also a founder board member of Film Export UK, the trade association of British sales companies.
In 2015, I moved from London to Llanfrynach, a tiny village in the Brecon Beacons in Wales from whence my family originates, where I renovated a chapel and rent out the spare room via AirB&B  (writers welcome). I am on the BAFTA Cymru committee and am often in Cardiff; and, while still in London frequently, can  more often be found up a mountain rather than on a tube. I also make jam and home-cured and smoked salmon and bacon. And write.