Make A Film the Market Wants
Samantha Horley's One-Day Workshop
For Directors, Writers and Producers

Contact me to be added to the mailing list for next dates



"There is no one else out there who is able to ask the questions of your project that will not only show you how to think about it from a sales perspective, but will also show you the way you can move it forward to allow your dream project to become a financial viability."

Hope Dickson Leach – director, The Levelling.
The Day In Brief
What do I mean by "The Market" and what it wants? You'll get an overview on:
The audience
How and where they watch movies
UK independent distribution
Worldwide distribution
International Sales
Film Festivals
The we will dive into positioning, looking at how distributors and platforms sell films to the audience via:
Festivals
Reviews
Word of mouth
Genre
All day you'll be preparing your pitch, and we will go through all the necessities:
Your idea
The title
The Two Line Pitch
Genre
"Comps" ie "Who's It For?"
Cast
The extended pitch
How to write a synopsis
How to Sell Yourself
At the end of the day you get to pitch your idea to a group of your peers who will help you reshape it into something I and they want to see. No pressure.
About The Workshop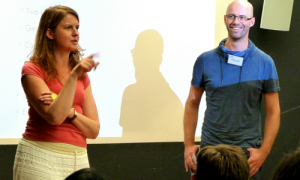 Through no fault of their own, filmmakers often create ideas and screenplays in a vacuum, not realising their film has no audience, or such a minimal one, that its chance of getting financed and made, let alone distributed (if they've been entrepreneurial enough to get it made via independent means) are slim to nil because the truth is that sales companies and distributors need to make money. This not only causes filmmakers a lot of wasted time, but a lot of heartache.
This one-day workshop is for filmmakers who want to arm themselves with information, learn the basics of how distribution and international film sales works, and, more importantly, what these businesses are looking for in terms of filmmakers, ideas and genres.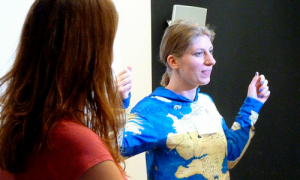 Learn how they launch, sell and position their films all the way down the distribution chain, to which specific target audience and in which media they watch them, so you can better understand where your film may fit in this world, and if it doesn't, how to think about reformulating it so that it might.
We will talk titles, taglines and synopses and will spend a lot of time on genre so you can understand how it is used, what are the industry acknowledged genres, what are the "made-up" genres and what are not genres but "formulas" (eg road movies). And why it is so important you become a master of yours.
I will present a case study of a low budget film by a first time director with an unknown cast and no clear genre. I will explain and demonstrate how we repositioned it and thus were able to get sales companies, distributors and festivals interested because they now could see exactly what it was, who it was for and how they might sell it.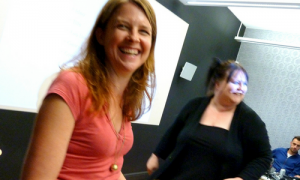 I will have you working hard, there will be exercises throughout the day to help you rethink what you thought you knew and, at the end of the day, you will get a chance to put it all into practice and pitch an idea to me and the rest of the room which we will work through together.
Who Is The Workshop For?
This workshop is informative, entertaining and practical and assumes you are already the creative type. It is aimed at any level of (including aspiring) feature directors, writers and producers or those looking to move into features from another discipline be it commercials, music videos or TV.
A love of movies is an absolute must.
Who Is Samantha Horley?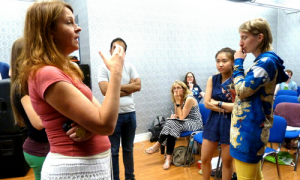 I was in international film sales, distribution, marketing, production and development for twenty years. I know a lot. I've sold good movies and some terrible ones, and then there were the ones that never got made at all. I'll tell you all about it and what I've learned. I've put my money where my mouth is, and I'm now a screenwriter represented by United Agents.
See my bio HERE
My Exec Producer roles and credits HERE
My filmography is HERE
Testimonials For Samantha's Workshops and Courses
"I never thought I'd leave with a fully formed idea for a film and that I'd be shooting it 90 days later, let alone have a distribution offer on the table. But thanks to Sam's course (and then her introductions) that's exactly what happened."
"A totally different and useful perspective from behind the curtain of the film industry. A real must do."
"Samantha's session provided me with amazing skills at packaging my work to a high standard when pitching."
"Samantha offered an excellent reality check."
"Samantha's advice on positioning your product was so incisive. It really opened up the possibilities of giving funders and distributors the best information on the eventual audience, tone and marketability of a project.
 
"Samantha's session is very helpful in terms of what is a saleable script. She is very frankfully (sic) delightful."
The Vipers Nest
In 2010 Samantha Horley founded "The Vipers Nest," a creative collective to support rising British and Irish filmmaking talent including Corin Hardy (The Hallow, The Nun), Adam Randall (iBoy), Kevin Lehane (Grabbers), Rachel Dargavel (Norfolk) and Deborah Haywood (Pin Cushion). It began as a platform for up and coming filmmakers and has now expanded into workshops and courses and a busy Facebook page to champion new talent.