The Vipers Nest: A History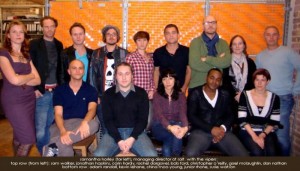 In 2010 I created "The Vipers Nest", a creative collective for like-minded, first-time, writers, directors and producers who wanted to make commercial movies, who, I felt (at the time) didn't get the support the more arthouse types did.
These filmmakers were selected by me and the grand plan was that through meeting me and my contacts, and learning my side of the business, they would be empowered to make informed creative decisions; and that through meeting each other, maybe some magic would happen.
The Vipers Nest now boasts thirty six alumni including Corin Hardy (The Hallow), Kevin Lehane (Grabbers) and Rachel Dargavel (45 Years). Not only did lasting friendships get made, films have even been made, careers advanced, knowledge shared. Additionally, a significant number of collaborations have happened between Vipers, many of whom have development projects with the likes of iFeatures and Creative England.
The natural evolution for The Vipers Nest was to start bringing information and advice to the next generation of emerging filmmakers in the form of lectures and courses either created by me or curated by me.
In addition, The Vipers Nest Facebook page promotes rising British and Irish talent as well as being a source of useful information for new and up-and-coming filmmakers.
For more information on the original Vipers Nest click HERE
For the full list of Vipers click HERE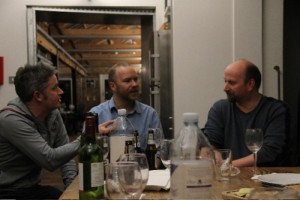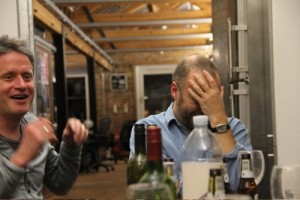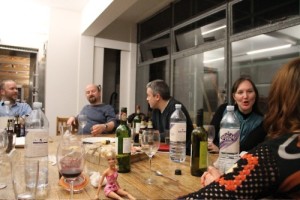 Director Chris Smith, producer Phil Robertson and director Neil Marshall, guests at a Vipers Nest event.