About Me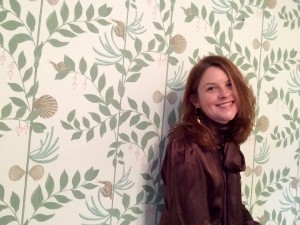 I'm a freelance film consultant, providing script advice, and full project assessment and support, all with a market – domestic and worldwide distribution – and audience, firmly in sight. Clients include heavyweight producers as well as first-time writers and directors.
I lecture widely to up-and-coming filmmakers about creating films that will get noticed, help launch careers, even get financed and made in the first place, often in association with the likes of the BFI, Ffilm Cymru, BAFTA and The London Screenwriters Festival. I am currently running the Acquisitions and Commissioning module for the MA Course in Sales and Distribution for the NFTS (National Film and Television School).
Writing
I am also a screenwriter represented by Sean Gascoine at United Agents.

Twenty years in international film sales, marketing, development and production, for PolyGram, Summit and as MD of Salt, I shepherded and Executive Produced British, Irish and American features and documentaries towards launch at A-list festivals and worldwide distribution, specialising in the North American market. A filmography can be found HERE.

In 2010, I founded The Vipers Nest, a creative collective to support rising British and Irish filmmaking talent. Alumni include Corin Hardy (The Hallow, The Nun), Kevin Lehane (Grabbers), Adam Randall (iBoy), Rachel Dargavel (Norfolk), Mark Stay (Our Robot Overlords), Deborah Haywood (Pin Cushion), Jonathan Hopkins (Slumber), Valentina Brazzini (Daphne). More about The Vipers Nest HERE.

The Vipers Nest has now morphed into training courses and a busy Facebook page to champion new talent.

For a longer bio click HERE